The Best Way to Play Snakes and Ladders
Good ol' Snakes and Ladders is a fun-packed favorite, and you've probably played it ten million times in your life. A solid staple for all sorts of group gatherings, it's a top-notch stone-cold classic.

But here at Baamboozle, we've made a controversial move—we've taken the timeless game, and injected it with some hearty doses of extra adaptable fun. Snakes and Ladders probably isn't new to you, but our version definitely is… and it'll be the best version you've ever enjoyed.

Yeah, you might have played Snakes and Ladders before—but you've never played any Snakes and Ladders quite like our Snakes and Ladders.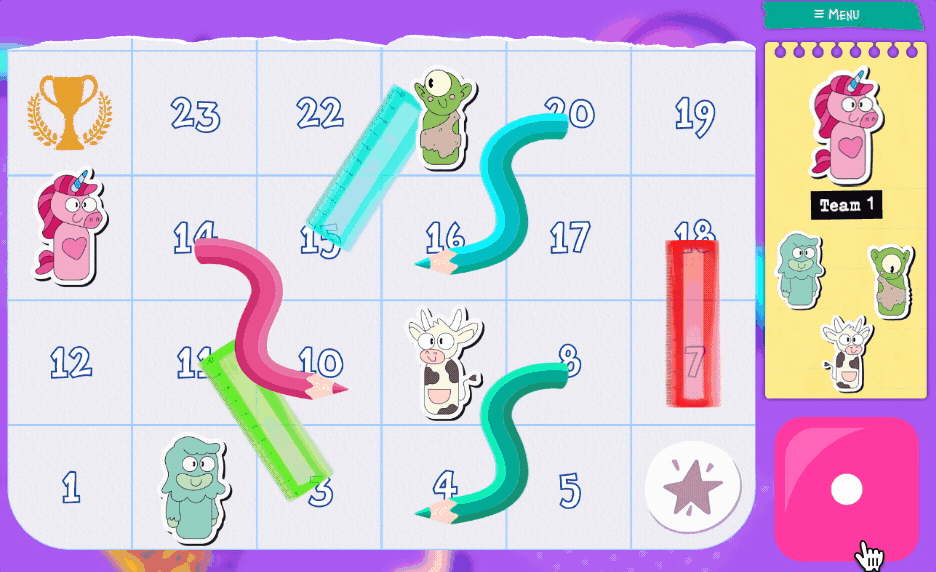 It takes place on a big screen, it requires absolutely no equipment, it's endlessly customizable, and it's ridiculously good fun. But more importantly than any of that, it's the perfect remedy for students who are tired of basic question-and-answer sessions.

With our version of Snakes and Ladders, you choose any of our great games (we have over a million of them!), you opt for the Snakes and Ladders version of that game, and the in-game questions propel you on a unique version of the unpredictable classic… perfect for covering and reviewing your in-class content in an entertaining and engaging way.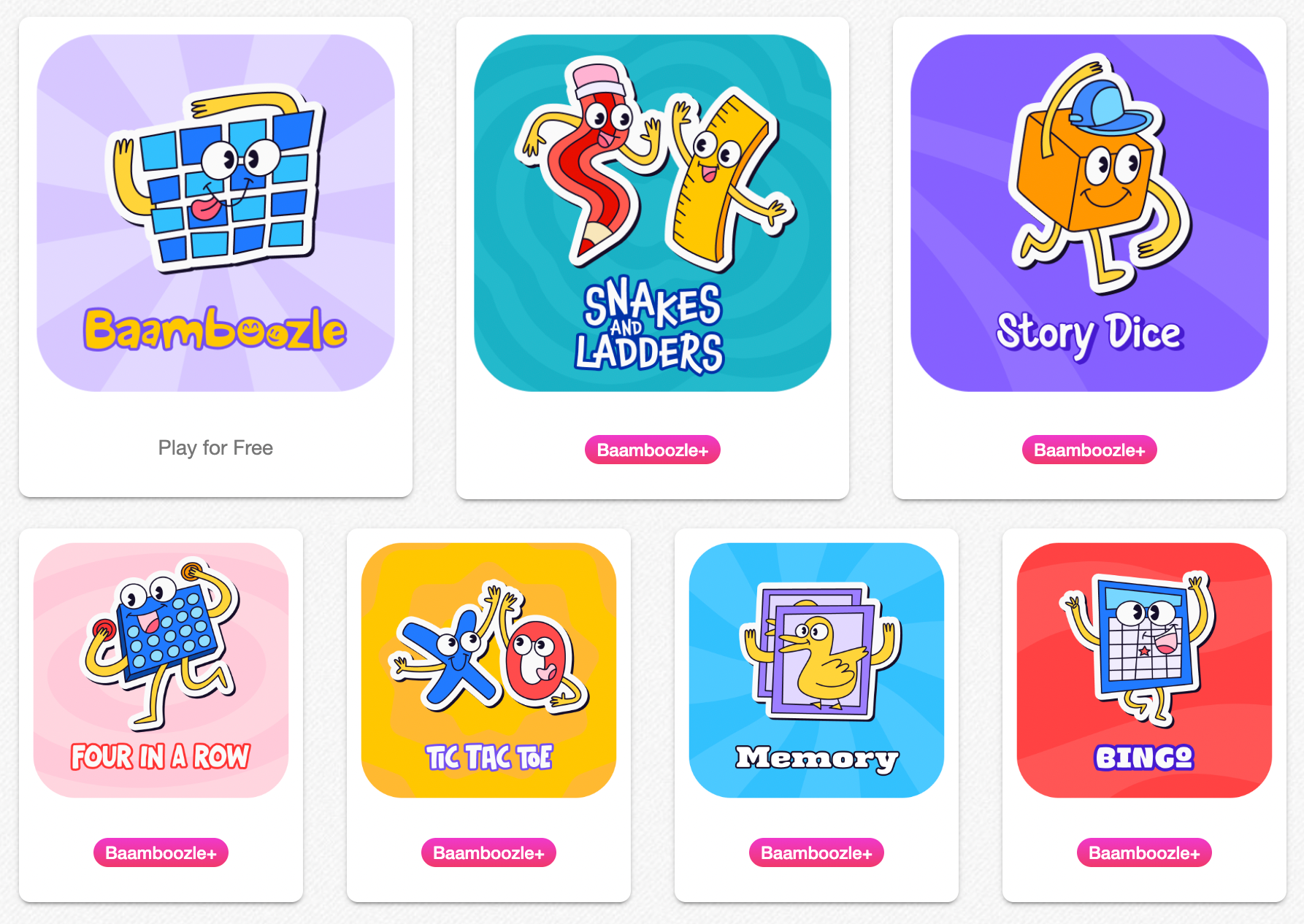 This is the Best Version of Snakes and Ladders You've Ever Played
In its 2,000-year-long history, Indian-made Snakes and Ladders has existed in endless different forms.
But get this: we've come up with the best one yet.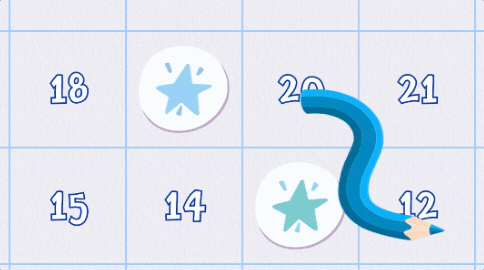 And we know that probably sounds like a big bold arrogant claim—but come the end of this guide, we guarantee you'll be agreeing with us.
We're super proud of how exciting and engaging our version of Snakes and Ladders is… we've been tinkering with its format for a long time, and we know you and your students are gonna love it.
There are loads of differences between traditional Snakes and Ladders and our version of Snakes and Ladders. But to provide a brief little summary, our game offers three big pluses: it's easy, it's fun, and it's endlessly-customizable. Here's more…
Our Version of Snakes and Ladders is Easy
First of all, because this is an on-screen version of Snakes and Ladders, you can play our game both online and in class. It doesn't matter how you teach or where you teach—if your students have access to a screen, they can get involved in the action.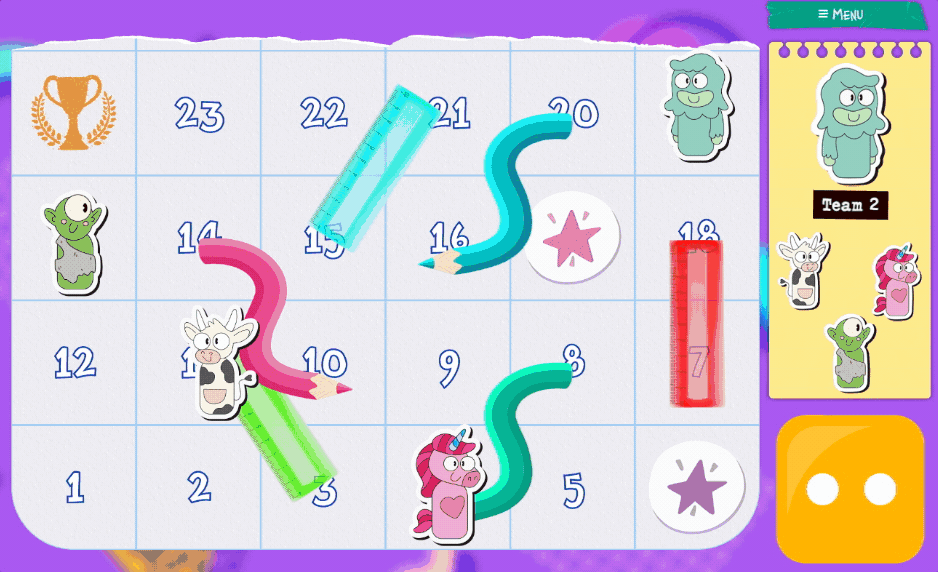 The gameplay itself also couldn't be any simpler or stress-free. You simply click the dice, answer a question, then watch your quirky little character hop along the dimensions of our colorful board.
And because it's an on-screen game, you can't lose any pieces, your students don't need access to any materials, and you don't need to find a place to store a box away.
There's no easier option for covering or reviewing your educational material in such a thrilling way. And that brings us to…
Our Version of Snakes and Ladders is Fun
Here at Baamboozle, we specialize in serving up big fat helpings of in-class fun… so our version of Snakes and Ladders is full to the brim with loads of exciting stuff.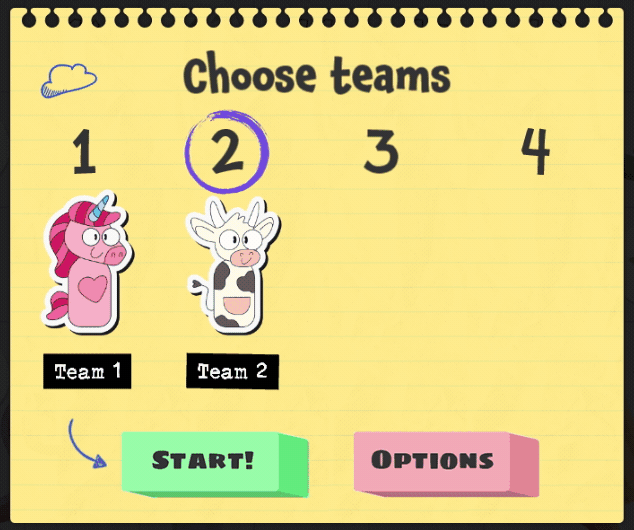 First up, students can select their own characters: for every game, you have ten kooky characters to choose from, and they each have their own individual animations.
After choosing their characters, your students can even give them their own unique names.
But best of all, our version of the game also features four different power-ups, with various different effects. Some are good, some are bad, but they're all game-changing:

The Stapler: this toothy tyrant is a ruthless individual. Uncover him, and your disappointed team is cruelly forced to miss a turn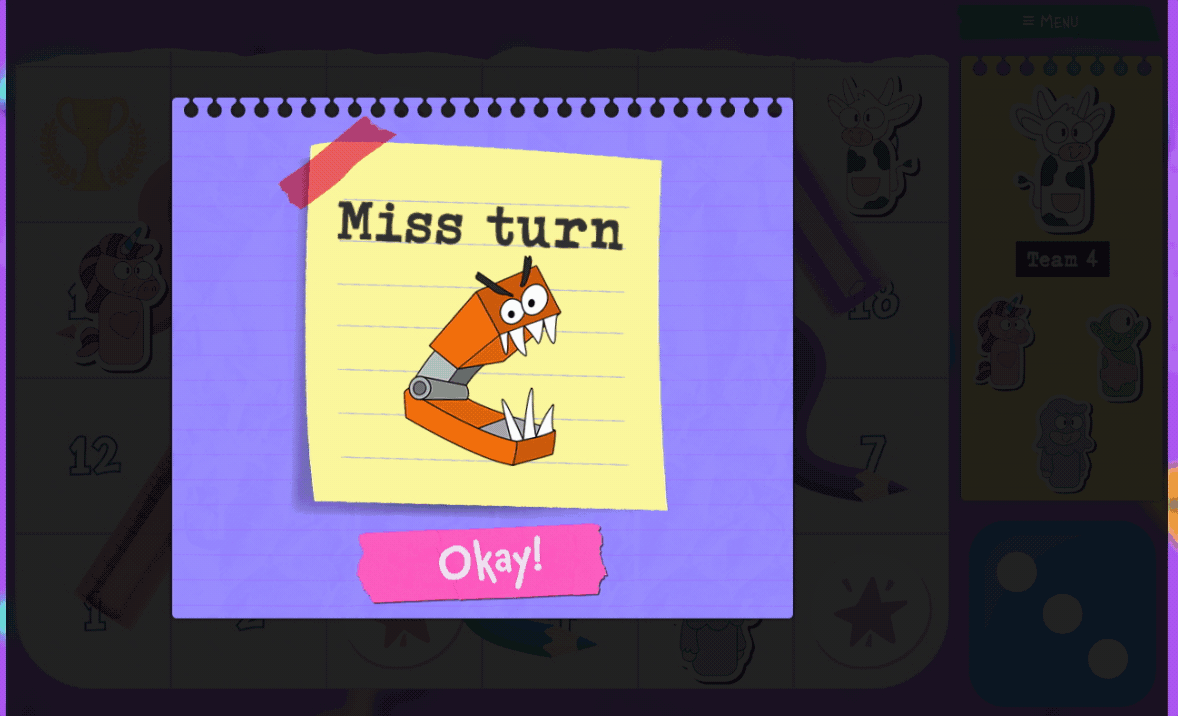 The Trampoline: this helpful slice of bouncy canvas boosts you along the board, making your piece jump up to a higher row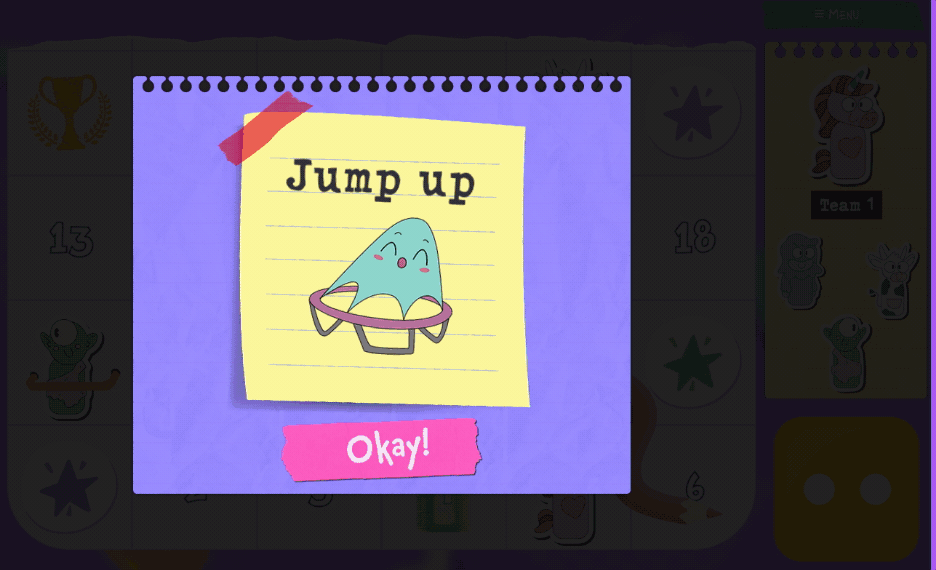 … the game also features two more power-ups, which we'll let you discover for yourself. But here's a sneaky little spoiler: you'll love one just as much as you hate the other.
Our Version of Snakes and Ladders is Completely Customizable
At Baamboozle, we believe that every educational experience should be interesting and engaging… and that no classroom should ever feel stale or samey.

For that reason, our Snakes and Ladders game is massively customizable, and it'll never get old or boring. You can choose your own characters, you can make endless in-game amendments, and the layout of the board changes every single time.

But that's just the beginning.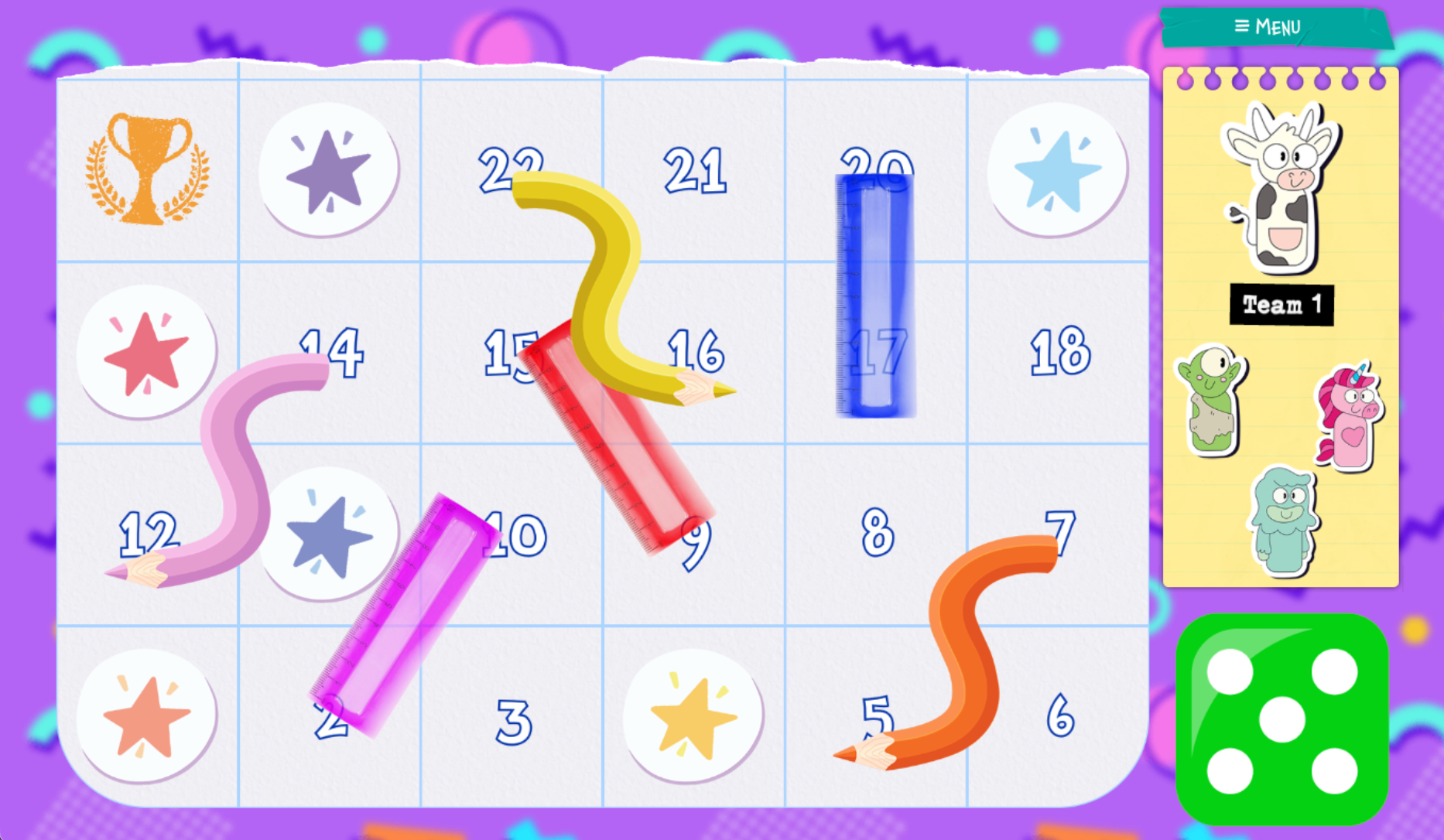 First up, you can choose the size of your game: a standard session has 48 tiles, while the smaller version of the game contains only 24 (perfect for shorter lessons, lazy games, or a speedy warm-up).
But beyond that, you can also fiddle with all the fun stuff.
Want to turn the snakes off? Turn the ladders off? Temporarily eliminate the power-ups? Eager to remove the on-screen dice and use a real one instead? You can do all that and more!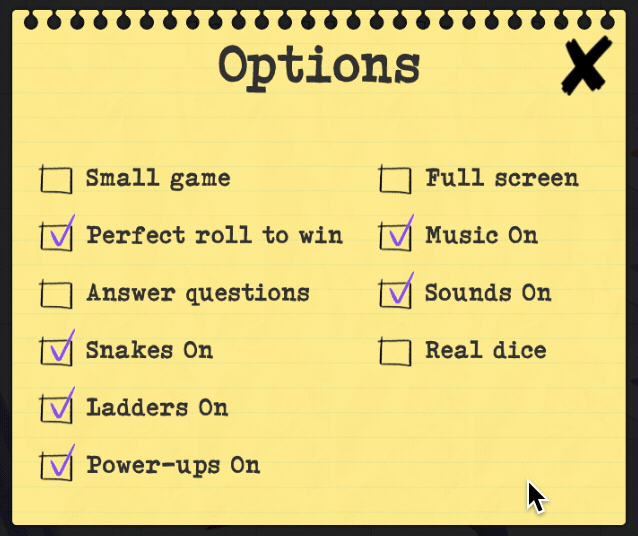 Oh, and you can even eliminate the in-game questions if you're just looking for a quick burst of fun for a giddy brain break.
It's Time to Take a Turn on Baamboozle's Snakes and Ladders
And just like that, we've slid, climbed and power-upped our way to the end of this guide… and that's why you should use Baamboozle to make your own version of Snakes and Ladders!
Again, our version of the calamitous classic is easy to use, it's ridiculously fun, and it's super customizable… and each game is different, no matter how many times you play. Just like we said, it's the best version of Snakes and Ladders that anyone's ever made.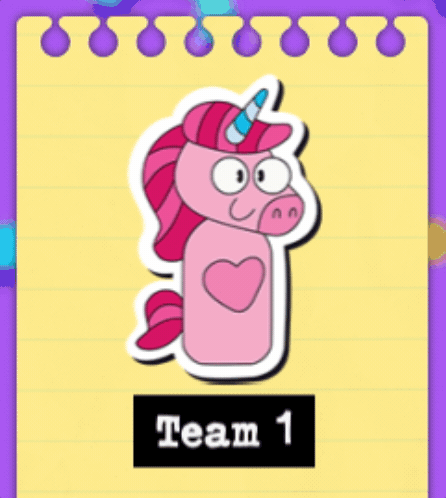 To take a turn for yourself, all you need is to try Baamboozle+ for yourself.

With Baamboozle+, Snakes and Ladders is only the beginning: signing up gives you seven different ways to play over a million great games… with much more to come in the future. It's the perfect way to keep your classroom fresh, interesting, and productive, and it'll be the best educational investment you ever make.