10 Best Kahoot Alternatives in 2022
If you're reading this, you're probably a teacher. And if you're a teacher, you've probably heard of Kahoot.
One of the best educational platforms on the planet, Kahoot is great. But it's not perfect—it's expensive, often complicated, and not quite as intuitive as some of its competitors. And on top of all that, it requires access to lots of devices.
Because of those flaws, you might be on the hunt for something a little different. So in this guide, your good buddies at Baamboozle have brought you the best Kahoot alternatives for 2022.
We've covered simple quiz-based sites for game-based learning along with all-bases-covered educational platforms to make the entire teaching process much more easy. Whatever type of Kahoot alternative you're looking for, we've brought you it.
Expect gifs, quizzes, pros, cons, and a whole load of educational adventure!
---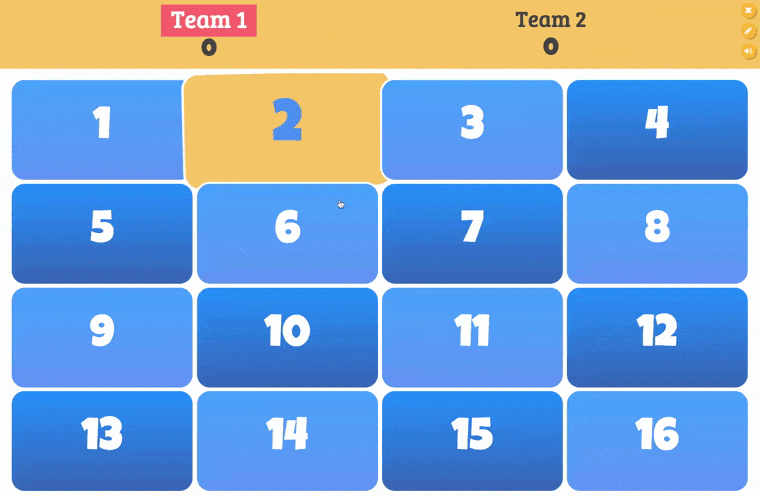 Because we're the proud owners of Baamboozle, we were always going to shamelessly place ourselves right at the top of this list.
But although we're (probably) a bit biased, Baamboozle is one of the fastest-growing game-based learning resources in the world. More than half a million teachers use the platform, tens of thousands are currently signing up every week, and the site is home to almost 1 million great games.
Baamboozle's users love the platform because they put fun right at the forefront of everything they offer. If you want to make your in-class learning much more exciting, engaging and entertaining, you genuinely won't find anybody better. For games, games and more games (along with lots of ways to play all of those games!), Baamboozle is the the #1 Kahoot alternative.
The Baamboozle website is really simple and user-friendly, so even super-stubborn technophobes can use it with no fuss and no stress. And best of all, you only need one in-class screen—students don't need access to any of their own devices.
✅ Baamboozle pros:
The site is super simple and intuitive
It's massively fun
Your students don't need access to any of their own devices
The site has lots of cute and kooky aesthetics
It's easy to create games—and to create lists of all your favorite games
The platform offers a massive bank of almost a million different games, and countless ways to play each one
❌ Baamboozle cons:
They're not quite as well-known as Kahoot (but not for long!)
Baamboozle is exclusively a gaming platform, and doesn't offer all the same services as Kahoot
---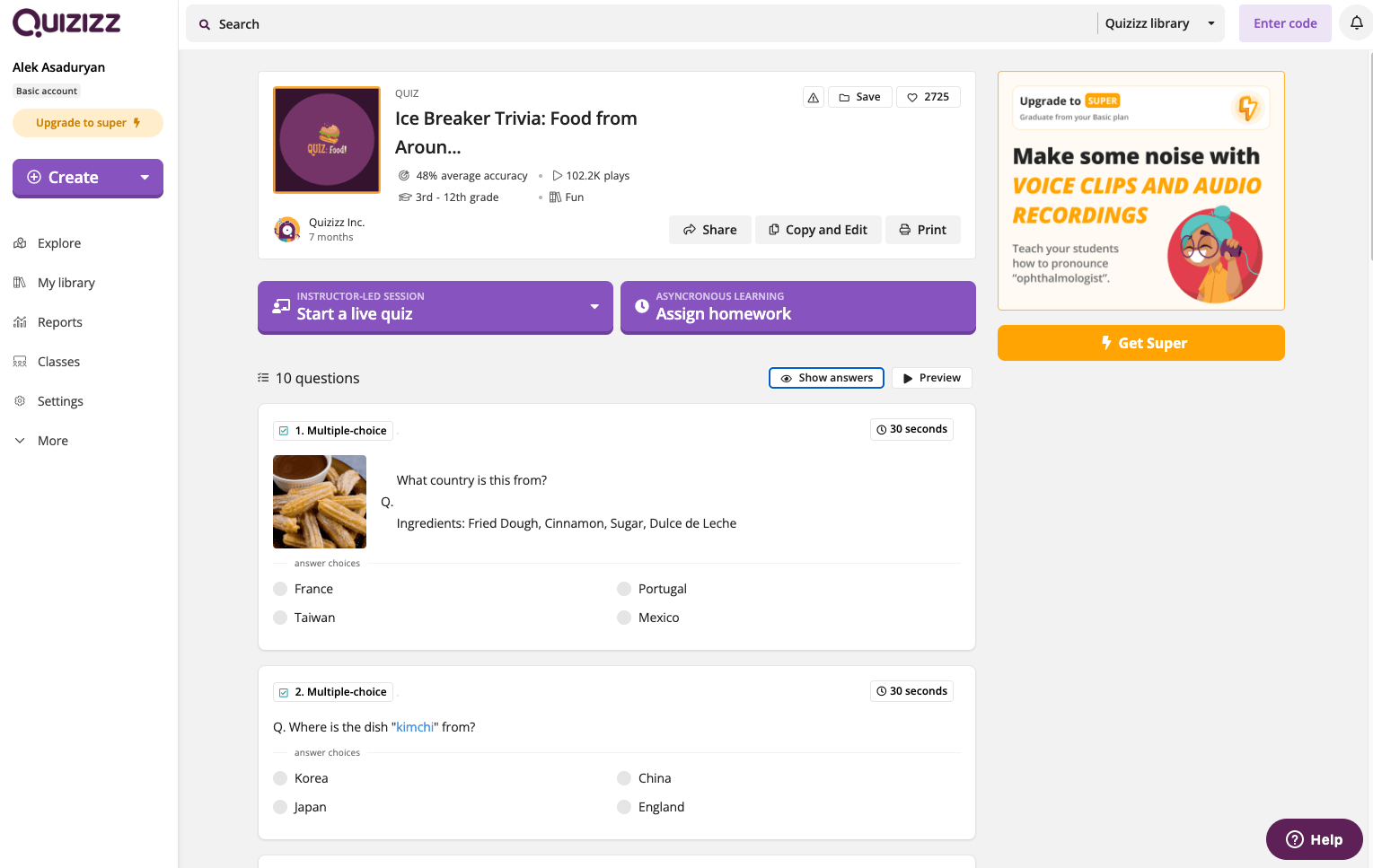 With more than a million quizzes and a pretty hefty reputation, Quizizz might be Kahoot's #1 competitor. More than 50 million people (from over 150 countries!) use the platform, and the interface is clean, well-made, and easy to use.
But it's not as fun as some of the other options on our list. Because it's used by both schools and workplaces, Quizizz sometimes feels a little serious and sensible.
It's brilliant, diverse, and packed with various quizzes, games and features—but game-based learning should be no-holds-barred fun. And Quizizz isn't always that.
✅ Quizizz pros:
The platform is reliable, popular, trusted and reputable
They have over a million quizzes, with a huge amount of variety
❌ Quizizz cons:
It's not as fun as some of the other platforms on this list
Quizizz is used both by schools and workplaces—so it's not as specialist as some of the other sites we've featured
---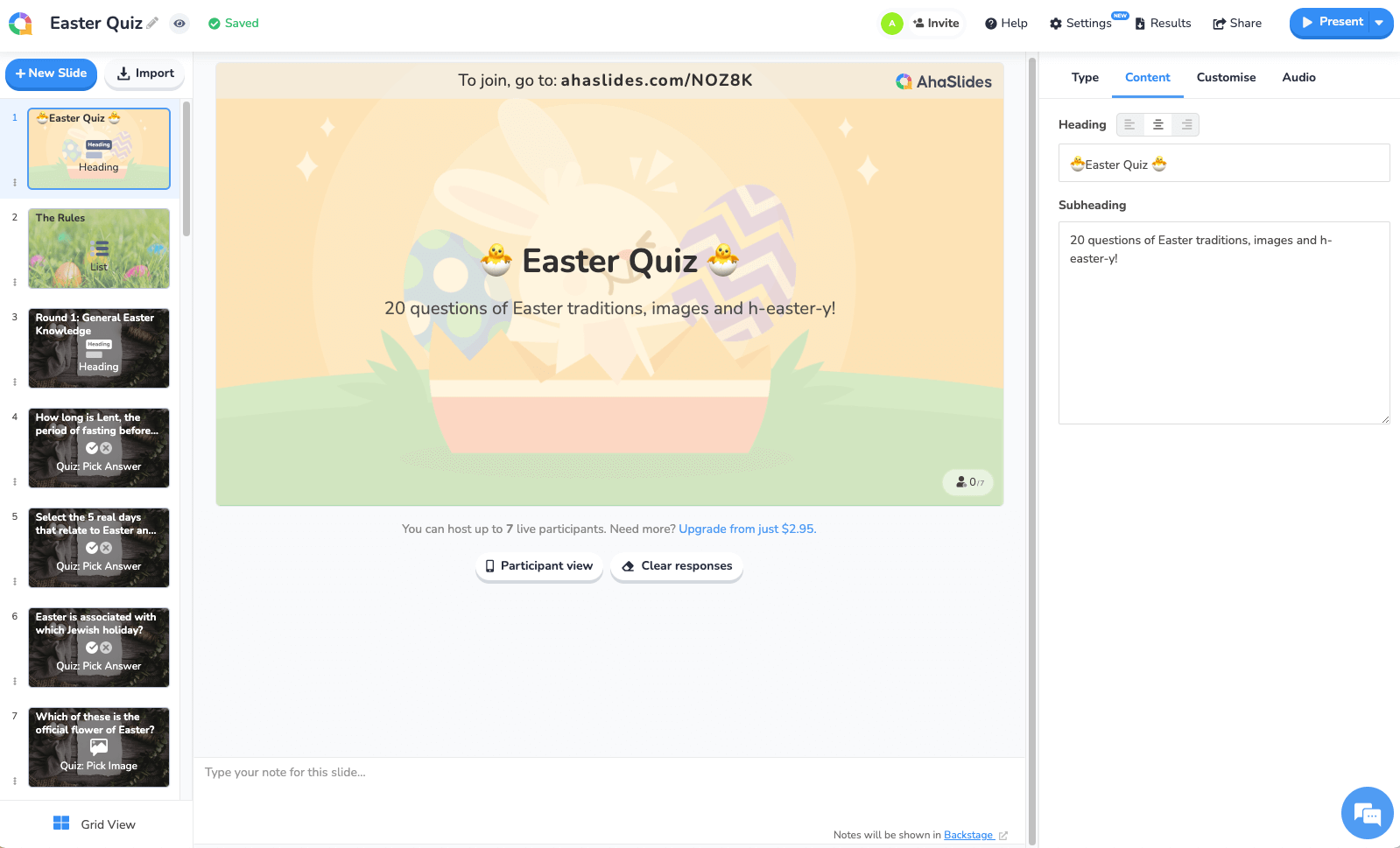 According to their own website, AhaSlides is an "all-in-one presentation, education and training tool".
With the platform, you can put together presentations, polls, word clouds, brainstorming sessions, calls, teambuilding games and plenty more.
But for all of its perks, AhaSlides is way more than just a game-based learning platform. If you want to make use of all of its features, it's a great tool—but if you're just looking for a collection of games, AhaSlides is unnecessary overkill.
✅ AhaSlides pros:
It's very affordable—and the free plan is enough for many users
They offer lots of teambuilding features, and some great tools for in-class collaboration
❌ AhaSlides cons:
AhaSlides is way more than just a collection of games
Visually, the website isn't particularly interesting or engaging
---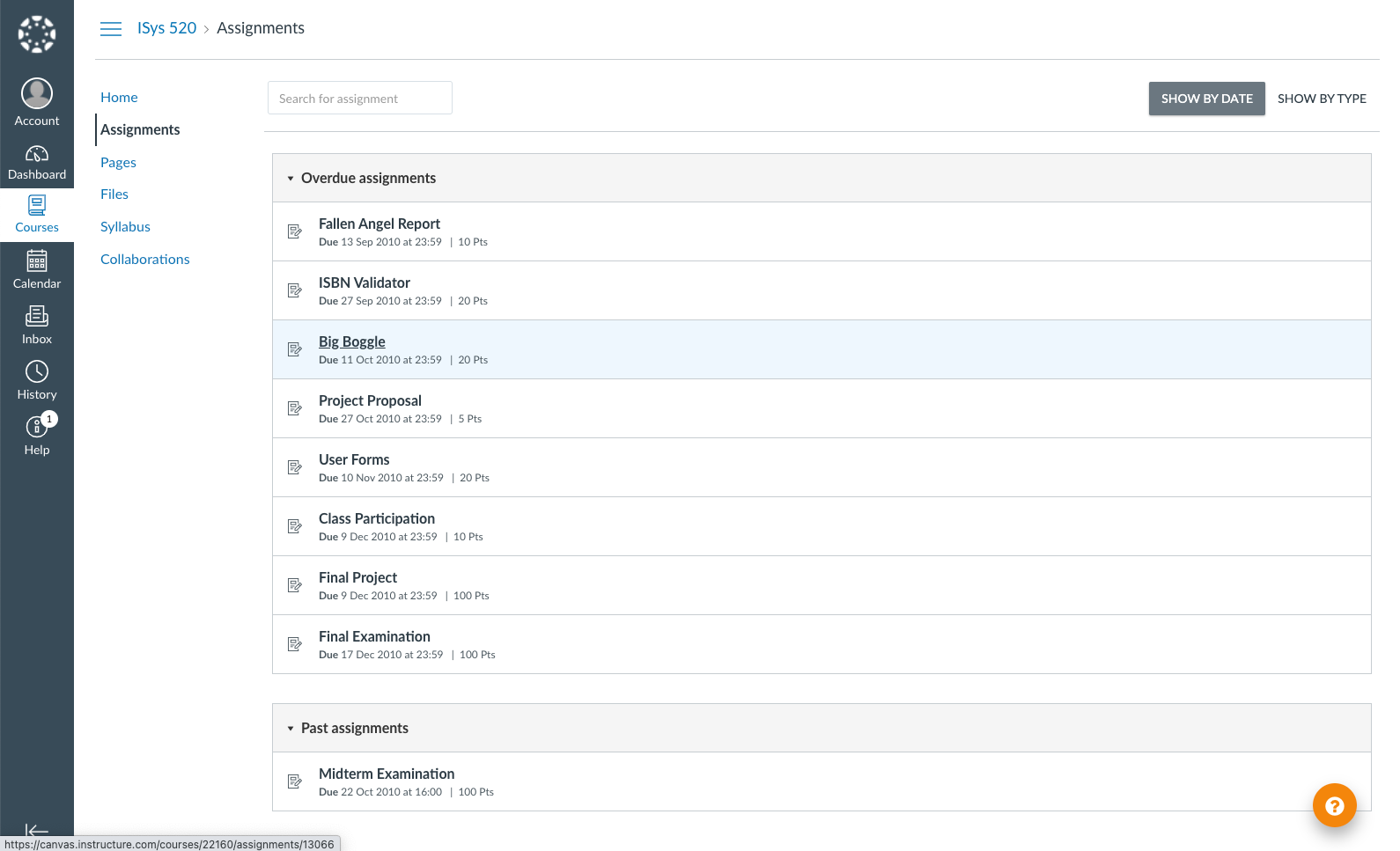 Like AhaSlides (and similar to Kahoot), Canvas is way more than just a kid-friendly collection of educational games.
Instead, it's one of the most complex entries on this list. A complete Learning Management System (LMS), it's used for planning lessons, prepping for lessons, and analyzing the effectiveness of those lessons.
Yes, it offers quizzing. But it also offers tools for speed grading, module planning, live chatting, video creation, and lots of ways to make your teaching life a whole lot easier.
For the right classroom and the right teacher, this is definitely one of the best Kahoot alternatives. But if you're just looking for an easy-to-use collection of games, you'll want to look elsewhere.
✅ Canvas pros:
Want help with every aspect of the teaching process? With Canvas, you get it
The platform will remove lots of stress and fuss from your life
❌ Canvas cons:
If you're just looking for games, quizzes and in-class fun, this will be way more than what you want
The pricing plans are complex. They have no set structure, and you instead need to contact them for a quote
---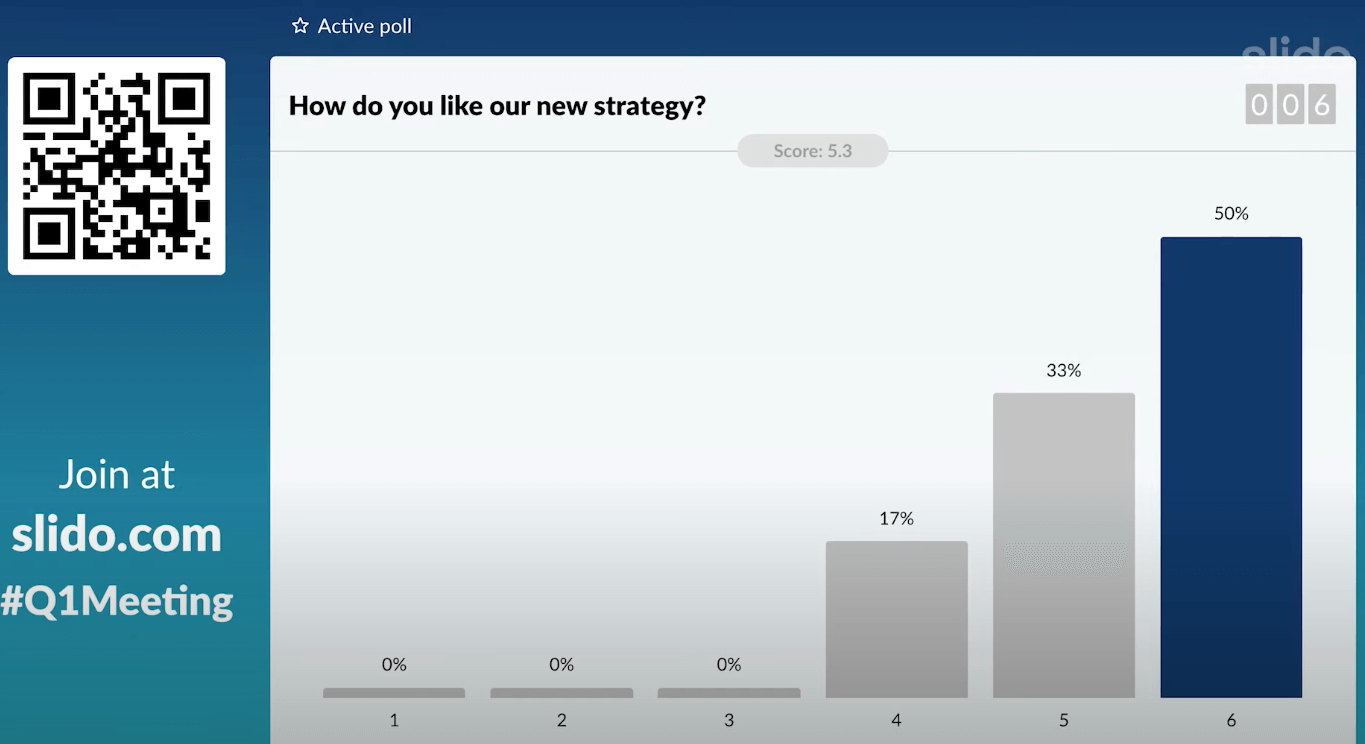 Slido has a great reputation, and you'll often see it on top 10 lists of the best Kahoot alternatives.
That said, it doesn't really do exactly what Kahoot does. It's mainly a tool for meetings—which can of course be useful for organizing your online lessons. And in those online lessons, you can add quizzes, games, polls and Q&As.
But the platform is expensive, slightly boring, relatively uninteresting, and not really suitable for teachers who just want a bank of games. If lots of your lessons are online, this might be a useful tool—but if you're on the hunt for a game-packed alternative to Kahoot, this isn't what you're looking for.
✅ Slido pros:
For creating meeting-style online lessons, you won't find many better tools than this
It's all very simple and easy to use
❌ Slido cons:
If you're looking for fun, you won't find much of it here—the site is a little dull and mundane
If you're exclusively seeking a gaming platform, this isn't it
---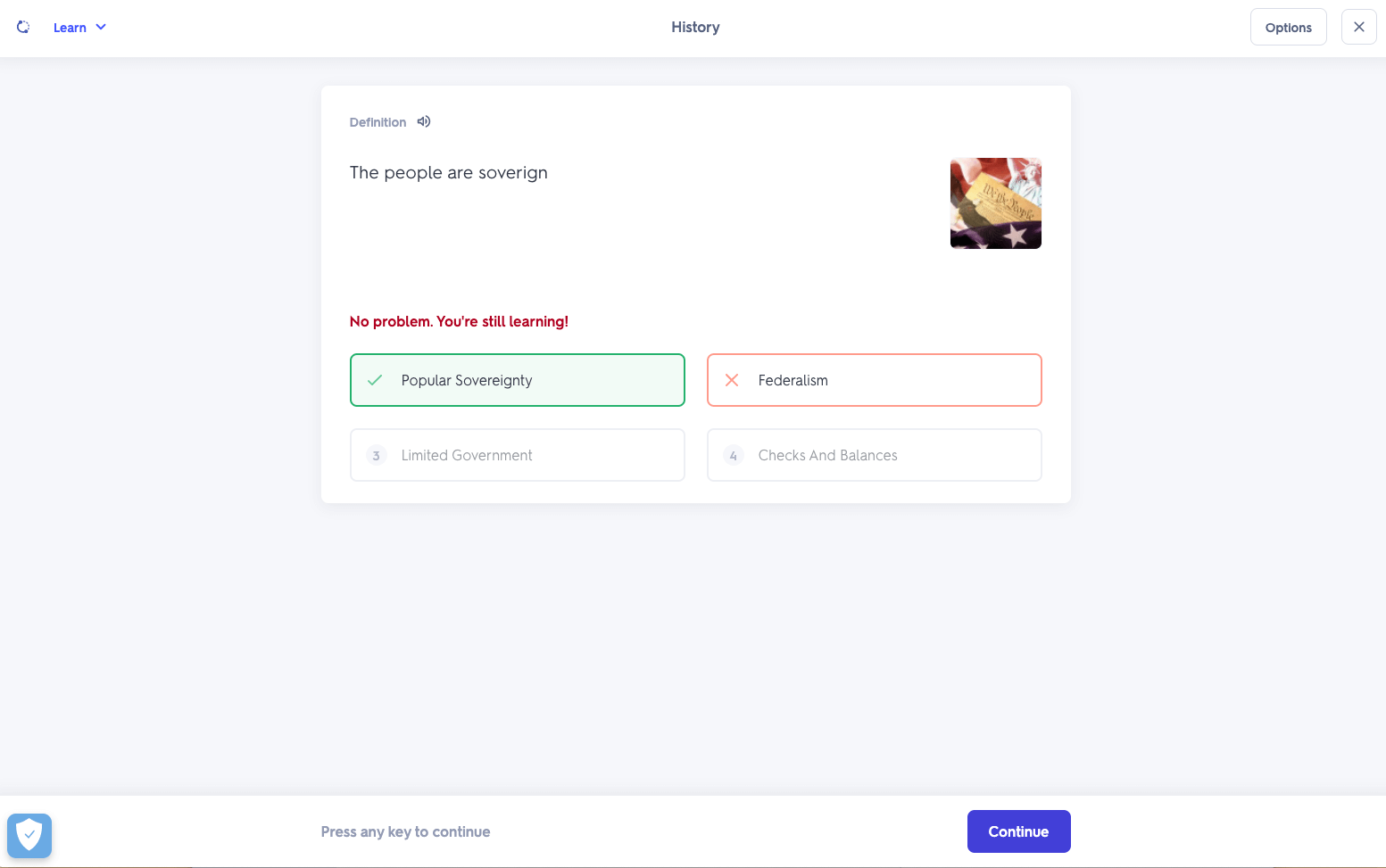 If you're looking for a collection of quizzes that will help your students to have fun, enjoy learning, and (probably) achieve higher grades, Quizlet is an excellent solution. The site is home to flashcards, quizzes, games, and lots of quirky and compelling fun.
According to their official site, "90% of students who use Quizlet report receiving higher marks."
The interface isn't as fun as some other options on this list, but it's definitely one of the most interesting and exciting Kahoot alternatives.
✅ Quizlet pros:
According to the Quizlet team, their quizzes will help your students to achieve better grades and results
They have a huge bank of fun games and quizzes
❌ Quizlet cons:
The site doesn't look particularly interesting or engaging
The free version of the platform has lots of ads (and they're pretty distracting and annoying)
---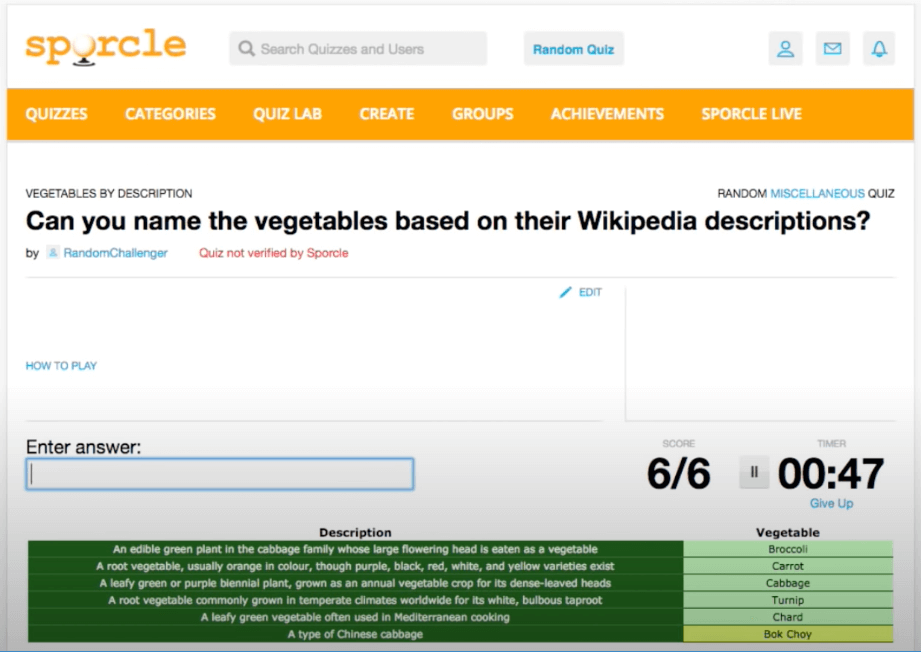 Okay, Sporcle's quizzes aren't exclusively for educational use.
But the Sporcle team call themselves the "world's largest trivia quiz website"—so if you're just looking for lots of great quizzes, this is one of the best Kahoot alternatives on our list.
Want your students to learn about capital cities? Famous celebrities? Historical moments? Grammar? On Sporcle, you can find quizzes on it all.
✅ Sporcle pros:
They have a huge number of quizzes on a massive variety of subjects
All quizzes are free to play
❌ Sporcle cons:
Because it's not an educational platform, some quizzes might be unsuitable or inappropriate for some learners
With a free account, there are lots of ads
Anyone can create quizzes on Sporcle—so there's no guarantee that the answers are accurate (though they probably are)
---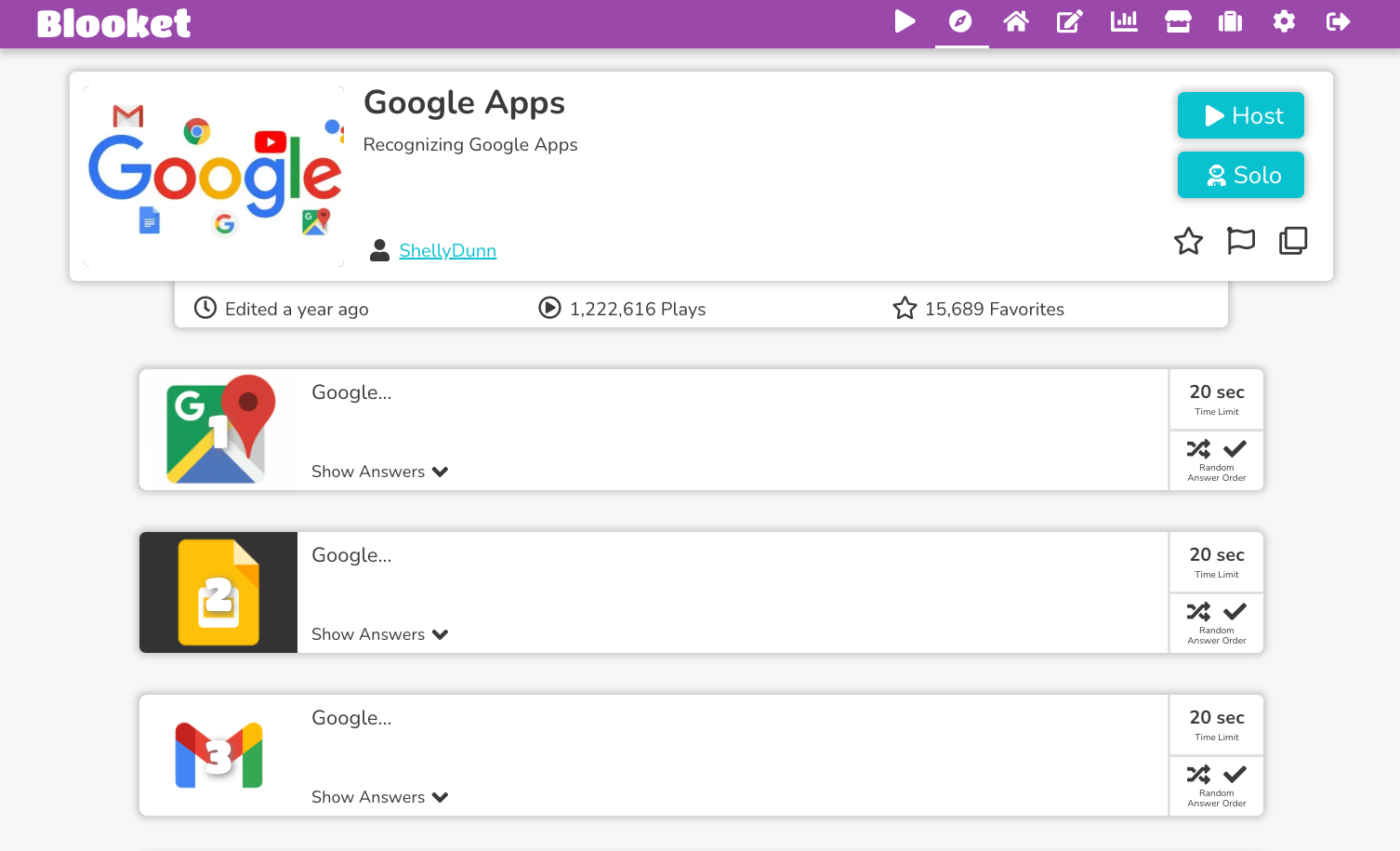 In many ways, Blooket is pretty similar to Kahoot (or at least pretty similar to the game-based parts of Kahoot).
You get lots of quizzes, a quirky design, a fun aesthetic and some great competitive gameplay. For fun, engagement and excitement, Blooket is great—and you can play all of the games in many different modes.
All games are played with 'blooks,' cute and kooky block-like figures.
All of that said, the platform has its flaws. Students need access to their own devices—and the website isn't quite as user-friendly as some others on this list.
✅ Blooket pros:
Blooket is hugely fun and engaging, and has a great aesthetic
There are lots of quizzes—and many great ways to play each one of them
❌ Blooket cons:
All students need access to an individual device
Although the website is engaging, it's not as user-friendly as some others we've covered
---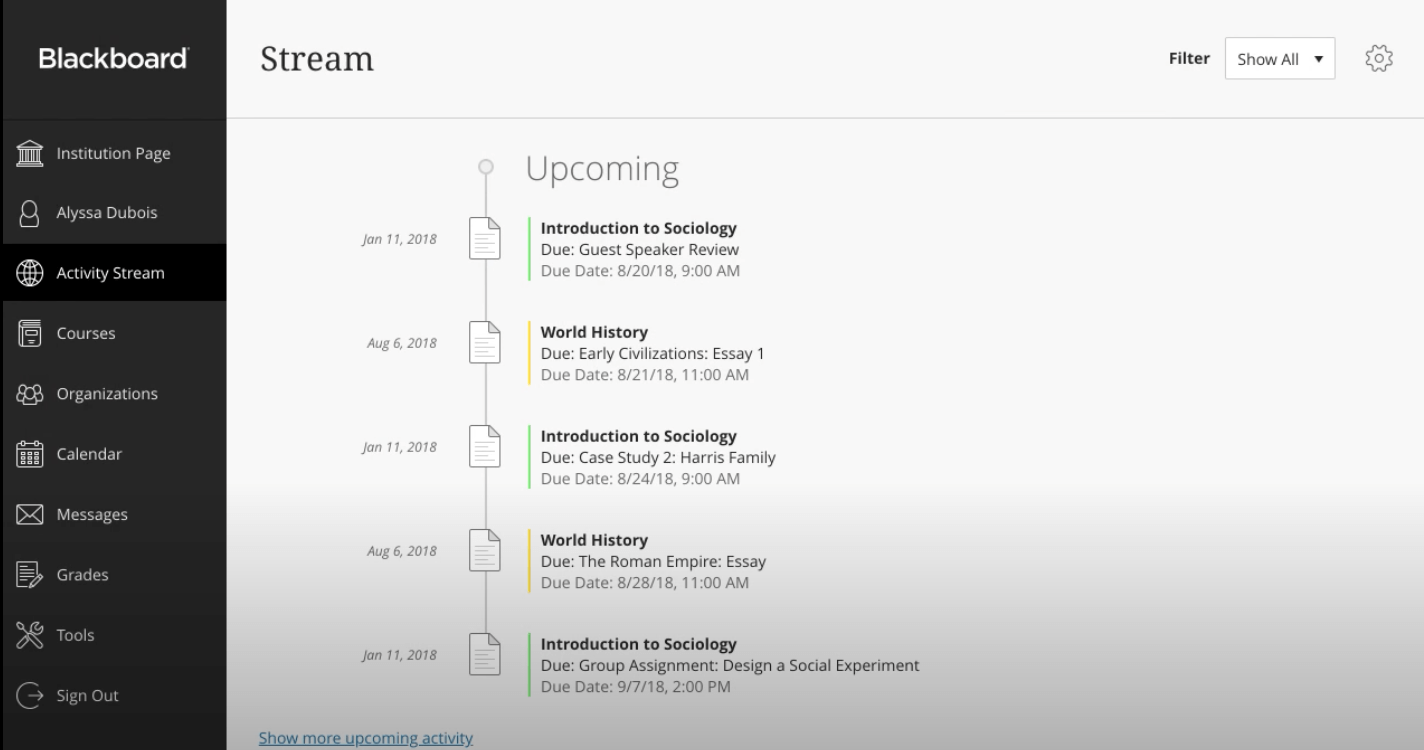 Another piece of Learning Management Software (LMS), Blackboard Learn is pretty similar to Canvas. You can use the platform to assign content, courses and examinations, and to grade tests and assignments. It also allows you to communicate remotely with students, parents and other teachers, and much more.
But it's not a fun platform. If you're looking for games, quizzes, and ways to make learning more exciting, Blackboard Learn is not the Kahoot alternative you're hunting for.
✅ Blackboard Learn pros:
The site will make every part of the teaching process much less stressful
It's great for assigning content, courses and tests
❌ Blackboard Learn cons:
This isn't a platform for playing games and quizzes
No-one would ever use the word 'fun' to describe Blackboard Learn
---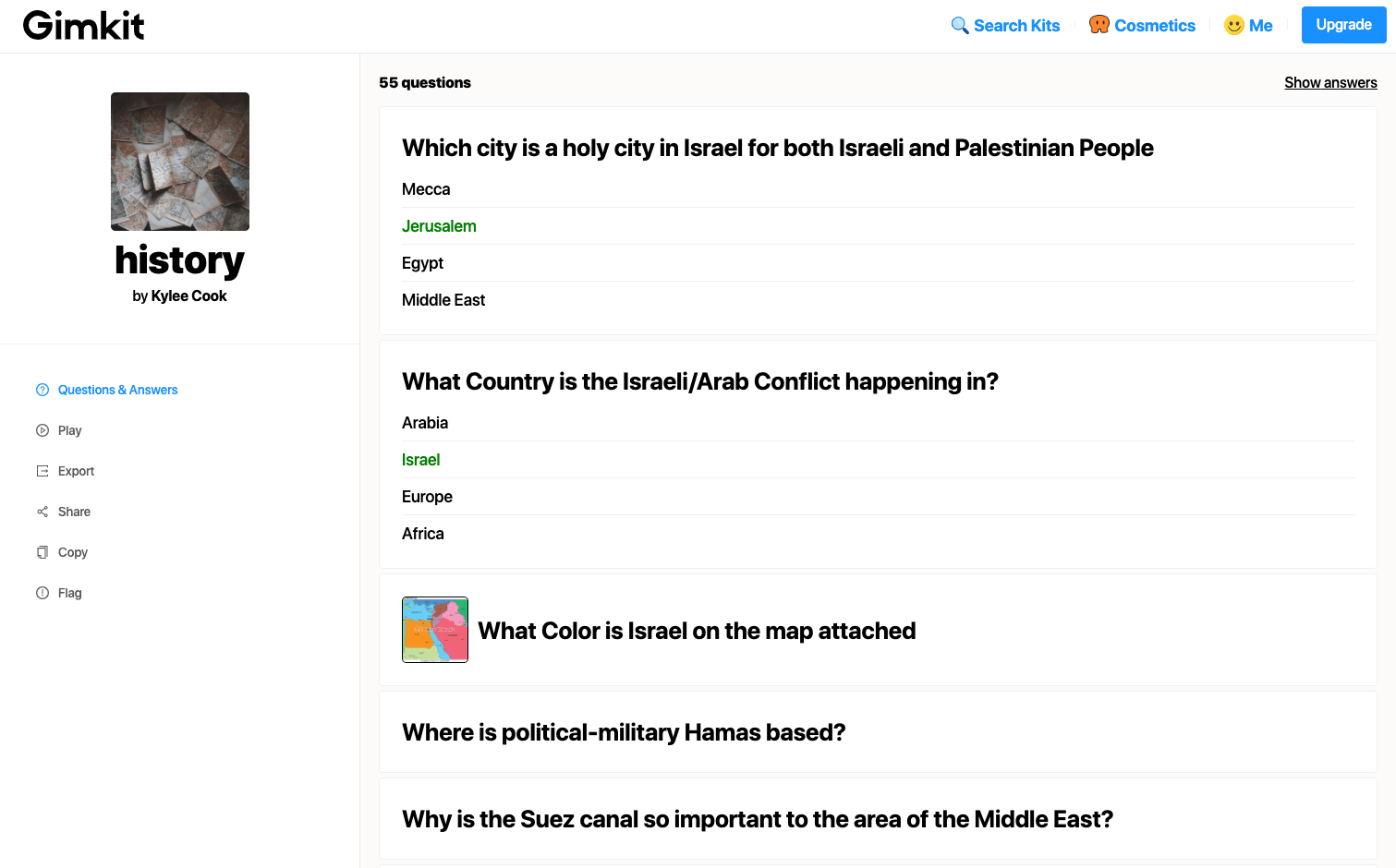 A self-styled "game show for the classroom," Gimkit is one of the most exciting and engaging options on our list.
Gimkit exclusively serves up multiple-choice quizzes, which you can play in various different ways. When students succeed, they win virtual cash prizes, which they can then spend on upgrades and perks.
If you're looking for a platform that brilliantly emulates a video game, Gimkit is great. Students love playing the games, there's a massive amount of variety, and it's super affordable (with a pretty decent free plan).
✅ Gimkit pros:
It's hugely fun, and your students will love using the platform
There's a cool rewards system, which is great for motivating your learners
❌ Gimkit cons:
All of the quizzes are multiple-choice, making things relatively one-dimensional
Although the platform is fun, it doesn't look particularly fun
---
The 10 Best Kahoot Alternatives: Final Thoughts
There they are—the 10 best Kahoot alternatives for 2022!
Although Kahoot is great, you have many other options… and those options vary depending on the type of in-class assistance you're looking for.
But if you're on the hunt for simple, fun and genuinely entertaining, we think Baamboozle is the best game-based learning platform on the planet. The site offers a million games, with various ways to play each one—and thousands of teachers are signing up to the platform every day.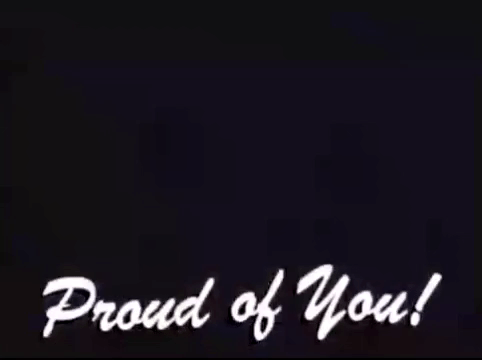 You'll love Baamboozle, your students will love Baamboozle, and the site's great games will make your classroom much more productive, exciting and enjoyable.
Check out our great games, have a read through our blog, and see if all the frantic fun is for you!